Translated Variance Table
Translated Variance Table
The Translated Variance Table summarizes all amino acid differences in a selected set of samples. Because the table is linked to the underlying sequence data, it is ideal for validating mutations that result in changes to the amino acid translation and for checking expression vectors.

Unlike the Variance Table that displays matches to the Reference as blank cells, the Translated Variance Table displays matches in light grey. This enables you to see the differences in codons that still result in matching amino acids. You can even see both the Variance Table and the Translated Variance Table in Review mode, so you can precisely determine which DNA sequence changes result in protein sequence changes.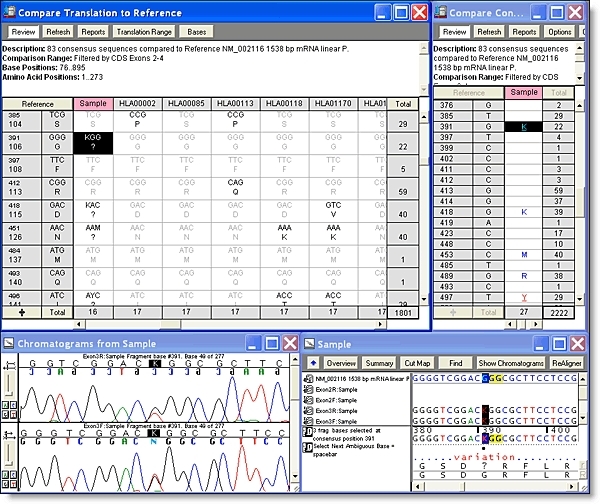 For more information, check out the Translated Variance Table tutorial.